Graduate
Nangyalai Ghafarshad
Afghanistan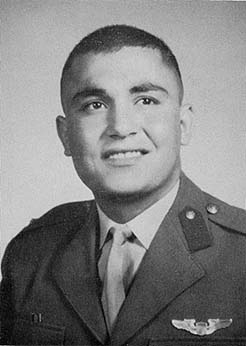 Nangy & Fahima Ghafarshad
| | |
| --- | --- |
| | |
| 2007 Reunion | 2012 Reunion |
Biography
Graduated from Habibia high school , Kabul Afghanistan in 1958 Drafted by the Afghan government to Royal Afghan military academy to become an Army officer.
Drafted to Royal Afghan Air force to become a pilot and was sent to USA for pilot training 1961.
Attended the USAF language training school in 1961.
USAF UPT RAFB 1962
Graduated in 1963 and then to Nellis AFB for gunnery school in F-86 July of 1963 Back to Afghanistan and assigned to Bagram Air base flying MIg 15 and Mig 17.
1965 was sent to USSR to be trained in MIg-21 interceptor.
1966 returned to Bagram Air base and assigned to Royal Afghan Air force acrobatic team .
1968 back to USA attending the aerospace safety and management course in USC.
Jet engine accident investigator in Chanute AFB Ill.
OJT as a Safety officer Reese AFB and got checked out in T-38.
while waiting for Squadron officers school , I became a traffic controller, in Keesler AFB.
All of Air force career finished in July 1970 and received my orders to return back to Afghanistan, But instead I returned to Los Angeles To start a new life:
I found a job as a parking lot attendant in Hollywood, CA. At the mean time I received an instructor's license to teach flying in small a/c.
I found a job in Brackett field as a flight instructor 1972-1973.
I bought a small coffee shop in 1973 and still own it, but at the same time became a corporate pilot for law offices of Herbert and continued teaching flying part time.
While I run the restaurant with the help of my wife Fahima, flew as a corporate pilot for Herb, I entered the Claremont graduate school for a PHD.
I flew Mrs. Carter during her husbands campaign for president around S. Ca. with Herbert Hafif who was Carter's Campaign co- chairman.
In 2009 I was hired by a private firm to become a senior civilian advisor for the department in Afghanistan. I spent 13 months in Afghanistan.
I consider this last assignment as a highlight of my careers where I helped the country of my heritage that I love and the country that I choose to bring up my family and I love as much.
I am married to Fahima for 45 years, we produced a daughter, Asya Ghafarshad Beardsley who has two sons, Shaheen and Massed, and a son, Dawoud Ghafarshad who has a son Mateen and daughter Farah.
Both my daughter and my son finished school with M.A. but choose to help us run the business as managers.
Nangy has written a book on his life entitled, "To Lift a Mirror For What You've Lost, My Life in Afghanistan and the United States". Go to http://www.amazon.com/Nangy-Ghafarshad/e/B00BQFS7K8 to order a copy.