Graduate
Douglass Wood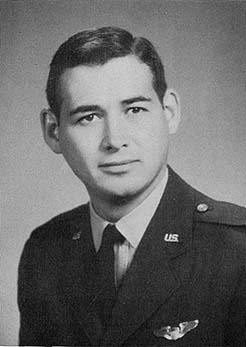 Doug & Glenn Wood

2002 Reunion
2007 Reunion

2012 Reunion
Biography
Douglass G. Wood was born on December 18, 1938, in Fort Worth, Texas. His father, Douglass R. Wood, was one of the founders of Braniff Airlines, and lived in Dallas, Texas. As a Fort Worthian, he did not want his son born in Dallas, so he drove Doug's mother to Fort Worth for the delivery.
Douglass lived in Dallas until 1942, and when his father entered the Army Air Corps, he moved to Palm Beach, Florida. In 1943, when his father was sent overseas, he and his mother moved to San Antonio, Texas. In 1945, after his father returned from the war, he moved back to Dallas, Texas.
In 1948, his father was transferred to Havana, Cuba, to set up the South American routes for Braniff Airlines. Douglass lived in Havana until 1960, when the Cuban revolution forced the family to leave. Douglass attended Ruston Academy in Cuba, and it was there he met Glenn London, who would later become his wife.
Douglass graduated from high school from Texas Military Institute and attended Lehigh University, where he graduated in 1961 with a B.A. degree in International Relations. At the same time he received from ROTC his commission as a Second Lieutenant in the United States Air Force (USAF).
Douglass entered the USAF in November, 1961, at Reese AFB, Texas, where he was a member of pilot training Class 63-D. He received his wings on December 7, 1962, and was assigned to the 22nd Troop Carrier Squadron, Tachikawa AB, Japan.
While in pilot training, Lt Wood married his high school sweetheart, Glenn London, on December 28, 1961, in Larchmont, New York. In April, 1963, Douglass G. Wood, Jr. was born while Lt Wood was attending C-124 school at Tinker AFB, Oklahoma.
Lt Wood was in Japan from 1963 to 1966, where he flew C-124 Globemasters. He was upgraded to Aircraft Commander in 1965. In 1965, Deborah Ann Wood was born.
From 1966 to 1970, Lt Wood flew C-141 Starlifters at Robins AFB, Georgia. He was promoted to Captain in 1966, and upgraded to Instructor Pilot in 1968. During this time his daughter, Deborah, was killed in a car accident and his second son, Christopher Charles Wood, was born.
In 1970, Captain Wood was transferred to the 617th Military Airlift Support Squadron, Danang AB, Vietnam, where he served as a command post duty officer.
In 1971, Captain Wood was transferred to the 89th Military Airlift Wing, Andrews AFB, Maryland, where he flew the C-140 JetStar. While at Andrews AFB, Captain Wood was promoted to Major and upgraded to Flight Examiner in the C-140. In 1974, Major Wood as designated as personal pilot for President Nixon's daughters.
In 1975, after attending the Armed Forces Staff College, Major Wood was assigned to the Pentagon to the Foreign Liaison Division, Office of the Vice Chief of Staff, Headquarters USAF. This office handled all interface between the foreign air attaches in the Washington embassies and the USAF. During this tour he was promoted to Lieutenant Colonel.
In 1979, he was transferred to the 14th Military Airlift Squadron, Norton AFB, California, where he once again flew C-141s. Later that year he assumed command of the squadron.
In 1981, Lt Colonel Wood was promoted to Colonel and assigned back to the Pentagon as Chief, Special Air Missions, Office of the Vice Chief of Staff. This office managed all of the Presidential airlift requirements and the Air Force One Advance Agents.
In 1984, Colonel Wood retired from the USAF and joined Gulfstream Aerospace Corporation as Director, U.S. Government and International Military Marketing. He was promoted to Vice President, Washington Operations in 1988. In 1992, he left Gulfstream to become the Director of Washington Operations for Cessna Aircraft Company.
Douglass retired from Cessna in 1998, and now lives in Palm Coast, Florida.